---
Happy Birthday SPE!
The July/August issue of Plastics Engineering (PE) celebrates SPE's 80th Anniversary. It's rare for an organization to celebrate 80 years of continuous operation. SPE has done so in step with the post-World War II growth of the plastics industry. Both SPE and the industry have worked closely together since 1942, when SPE was founded, and will continue their harmonious relationship into the future.
For this special issue, PE focuses on the topics that will have an impact on much of the industry during the next decade. PE also takes a look at the people who made an indelible mark on SPE and the plastics industry over these past 80 years. In this edition of SPE News we're featuring a few stories from this commemorative edition of Plastics Engineering.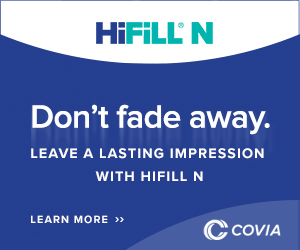 Plastics Engineering Highlights
---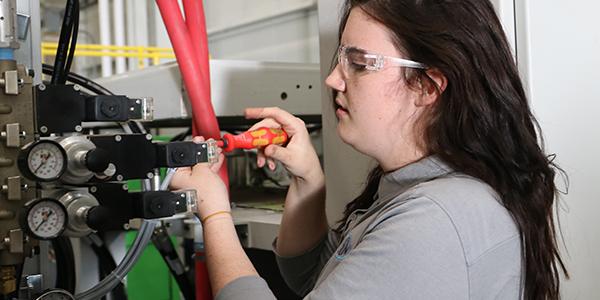 Plastics will deal with recent concerns like supply chain disruptions and inflation, as well as persistent issues like sustainability in 2022.
Don't miss an issue of Plastics Engineering magazine!
Subscribe or renew your subscription today at 4spe.org/subscribe.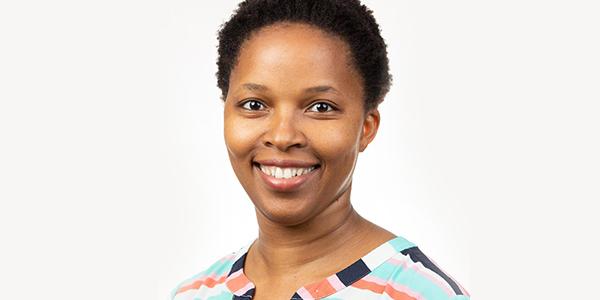 South Africa's Sibongile Manthata looks to be a STEM role model for young women.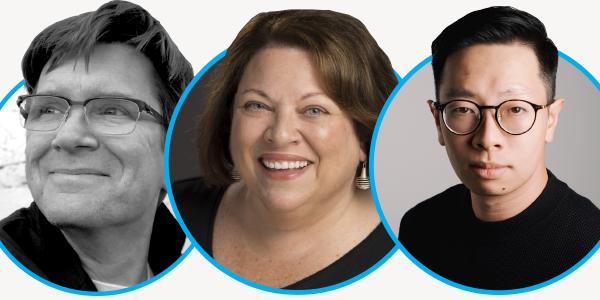 How will society and technology impact the way products are created?

What's Happening Around SPE
---
If you're considering moving into a leadership role, either to manage people or projects, now may be the perfect time. But are you prepared to make the move? Making the shift from successful individual contributor to effective manager is a difficult transition — it may be the hardest shift for any leader to make. SPE can help maximize your leadership potential through its newly launched Essentials of Management & Leadership in Plastics program. Essentials of Management & Leadership in Plastics is a six-month, cohort-based, virtual program, with the inaugural session running from October 2022 through March 2023. The program is designed to prepare early to mid-level career professionals to become leaders at their companies and in the plastics industry. The program is facilitated by Dr. Sarah Skidmore, a leadership doctor and experience strategic consultant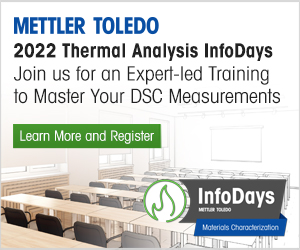 Diversity, Equity, and Inclusion are business imperatives for SPE, its members' companies and academic institutions, and the overall plastics industry. SPE strives to create an environment in which everyone is respected and valued and has equal opportunities to develop, advance, and be heard. Building on over a year of successes and failures (learning as we go!), the SPE DEI Advisory Board continues to focus on expanding opportunities for people who are underrepresented in plastics and manufacturing. As we move forward, we are looking for additional volunteers to join us to support our continued success and new initiatives. To learn more, or to volunteer, complete this form to express your interest.
Taking place virtually the week of August 8-12, this week-long event will explore rotational molding and its multiple uses. This event will focus on innovations that extend across many industries. Automotive, sporting goods, medical, and many other industries use rotomolding processes for durability and design flexibility. And products can be produced economically with little material waste. Learn how rotational molding is one of the best choices, whether you're a molder, supplier, OEM, or student. Hosted by the SPE Rotational Molding Division.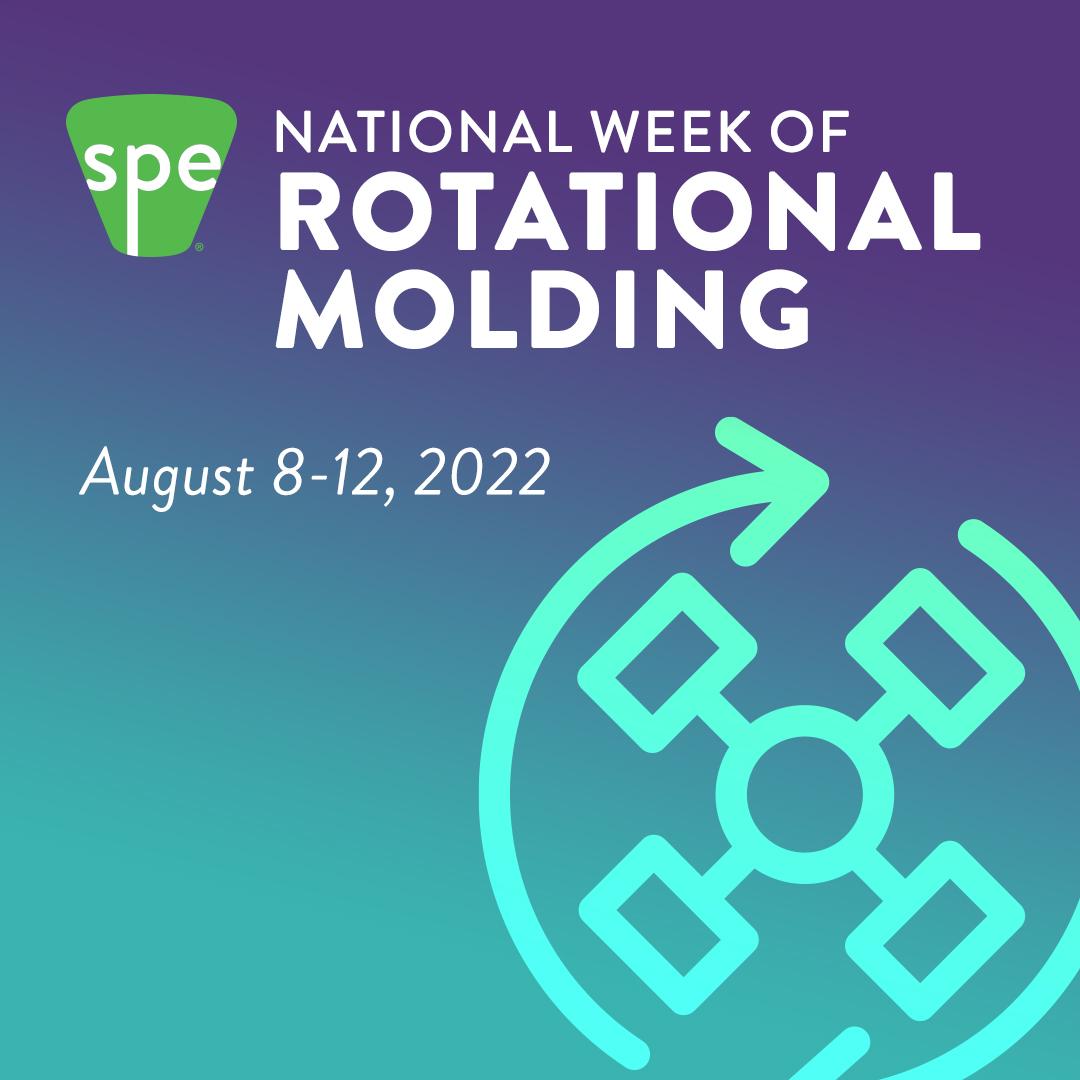 The SPE Nominating Committee is seeking candidates for four open board positions: President-Elect and three open seats for director. Members of the Board of Directors provide leadership for the Society as a whole and work together to serve the interests of its thousands of individual members. Board members frequently describe their volunteer leadership experience as having provided a significant and positive impact on their individual career growth. You may nominate yourself or you may nominate a colleague. Nomination submissions are being accepted now until August 31. This is an open nomination process. Only nominations received before August 31, 2022, will be considered.
Taking place virtually the week of August 22-26, SPE's National Week of Flame Retardants will take an in-depth look at emerging technologies in flame retardants. The week is divided into flame retardant innovations including non-halogenated flame retardants, developments in smoke suppressants and enhancing non-halogenated retardants. Hosted by the SPE Non-Halogen Flame Retardant Materials Technical Interest Group and Pinfa North America.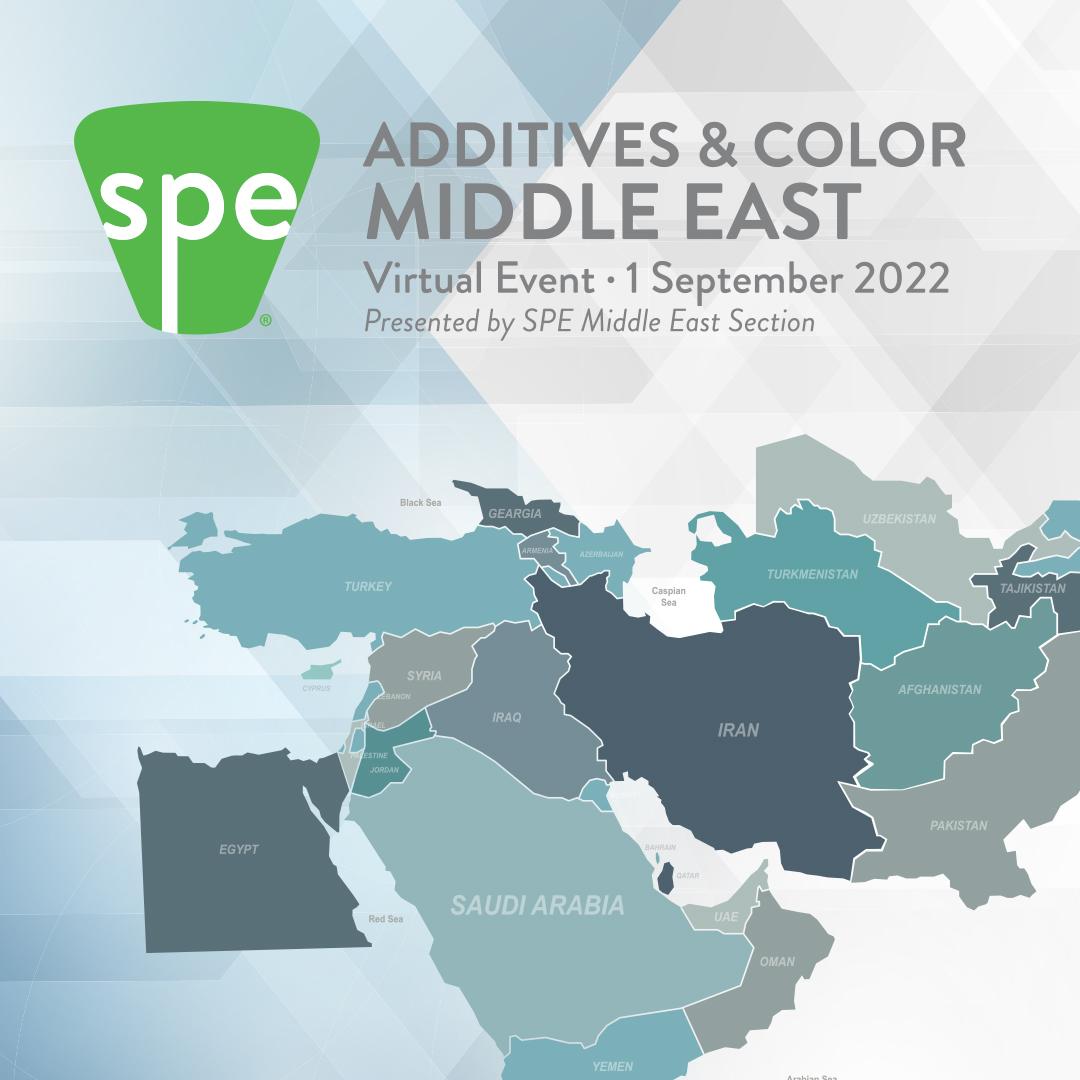 Taking place virtually on September 1, SPE's Additives & Color Middle East Conference is focused on the latest innovations, technologies, and best practices used in the Middle East for improved performance, manufacturing productivity and quality. Regional speakers will bring expertise and insight when it comes to recycled PLA and its impact on the plastics industry, various pigments and their applications, waxes used for performance enhancement, UV stabilization, plastics recycling and stability, and other processes and applications of importance to this part of the world. Presented by the SPE Middle East Section.
The 60th Annual SPE Color and Appearance Division RETEC® will be held live September 12-14 at the Renaissance Hotel Sea World in Orlando FL. Make a SPLASH and discuss topics related to plastics coloration. Event includes preconference color seminar, two days of technical sessions, exhibitors showcasing products and services, opening and networking receptions, golf and more!
SPE Foundation
---
New Podcast Episodes
---
Plastics & Beyond Podcast - Ep. 2 - James Emmett (Live from ANTEC® 2022)
On this episode of the Plastics & Beyond Podcast, Lilian Judy hosts James Emmett, Owner, James Emmett & Company, live at ANTEC® 2022. They discuss building disability inclusion into a company's labor and diversity strategies, James' journey living with disabilities and being a parent and advocate for disabilities, challenges in employment for those with physical vs. hidden disabilities, and benefits of hiring people with disabilities.
PlastChicks Podcast - Ep. 40 - Amanda Nicholson, The Madison Group
On this episode of PlastChicks – The Voices of Resin – Lynzie Nebel and Mercedes Landazuri host Amanda Nicholson, Senior Project Engineer, The Madison Group, live at ANTEC® 2022. They discuss the importance of conducting professional moldflow analysis, establishing credibility as a young female engineer in the plastics industry, using short videos to provide pinpoint training for young engineers and different approaches to sustainability.
---
SPE News Story Ideas?
Know a member who is doing outstanding things in plastics or in SPE? Have you heard about or are part of a chapter that is making an impact or a difference in the industry? Let us know if you have any story ideas for SPE News! Feel free to contact Chris Barry at cbarry@4spe.org.
---
Upcoming Events
---
SPE National Week of Rotational Molding

August 8-12 | Virtual Event

Register

SPE National Week of Flame Retardants

August 22-26 | Virtual Event

Register

SPE Additives and Color Middle East

September 1 | Virtual Event

Register